The perfect place for dinner lunch mactan - Eat drink & dine in Mactan
MACTAN CEBU Menu - Basak
Chili Con Carne 195
Taco with Sour Cream 115
Taco Apastor 245
Pork Tacos with Rice & Beans
Burrito 100
Beef, Beans, Lettuce, Cheese & saIsa
Veggie Burrito 95
Beans, Rice, Lettuce, Cheese & saIsa
Taco Salad 175
Chicken, Lettuce,
Onion, Tomato, Cheese
Sour Cream & Taco Sauce
Mixed Tostada 145
Beef/Chicken, Ref fried Beans, Lettuce
Sour Cream & Salsa
Quesadilla 235
Chicken, Cheese, Jalapeno & salsa
Carne Asada 5Grilled Pork with On ions & Peppers, Salad Beans & Rice
265

Tomato & Cheese Sandwich 225 -Salami & Cheese sandwich  - Ham & Cheese sandwich -     Salami sandwich 225


Taquitos 335
Beef/Chicken, 3 pcs Flour Tortillas, Cheese
Sour Cream & Salsa
Chicken Fajitas 245
Grilled Chicken w/ onions & Peppers,
& 2 pcs Fresh Flour Tortillas
Nachos 245
Beef, Refried Beans, Cheese, Sour Cream
&Salsa

Enchilada Meal 345
Beef Rolled in tortillas, Covered in Mex Sauce
w / Cheese, Rice, Beans, Sour Cream, Salad
& Corn Chips
El Paso Crisp) Taco Meal 240
2 pcs Taco Beef/Chicken w / Beans & Rice
Salad & Burrito Meal 240
Beef/Chicken Burrito, Refried Beans
w/ Corn Chips, Cheese, Rice
Grand Burrito Meal 400
Beef/Chicken Burrito, Refried Beans,
Corn Chips, Salad, Rice & Salsa
Salami & Cheese Sandwich
225 Ham & Cheese Sandwich Salami Sandwich 

Pot Roast 315
Roosted Beef in Brown Gravy
with Mashed Potato/ Fries or Rice
& Salad

MB's TAVERN PIZZA 315
House Specialty Since 1989
Pork Ribs 345
Ribs Glazed with Soya & Honey
Ham Haxe 335
Crispy Pata German Style with Mashed Potato/ Fries or Rice
Pork Tenderloin
Served w / Mashed P potato/ Pries
or Rice & Sailed

Weiner schnitzel 345
Breaded w/ Calamansi
Jaaer schnitzel 355
w / Brown Mushroom Gravy
Bauern schnitzel 355
w/ Ünion Gravy & Garlic
Kaser schnitzel 355
w/ White Mushroom Gravy
&Cheese
MB's TAVERN SKETTI
House Speciality Baked Pasta
with MB's tavern Pizza toppings
335
Spaghetti Bolongese 235


Carbonara 235
Lasaana
265

Spicy German Sausage with French
or Mashed Pototo
French fries 125

Chicken Wings 280
House Speacility  fried Wings,
with fries, Mashed Potato or Rice

Hungarian Goulasch Soup
185
ltalian Salad Grande 215
Lettuce, Carrots, Ham, eggs,
pomatoes, onion, Tuna, Olives,
Cucumber & Cheese

Mixed Green Salad 115
Lettuce, Tomatoes, Cucumber
& Carrots 115
Mashed Potato 125
Fish N' Chips 310
Tomato Soup 185
Chicken Noodle Soup 185
-------
Old meny bellow 
Hotel restaurant menu mactan cebu
Home
Rooms
Restaurant
Motorbike rentals
Activities
Contact
Basak Kagudoy, Mactan, Lapu-Lapu, Cebu 6015, Philippines. 0036 32 490851
From Cebu city following the old bride just going straight on Marigondon road until passing by the Mactan international Airport. then take left by the 7-11 and life shop inte Basak Kagudoy, here you will find MB's Tavern & driving 100 meters more comes the road in to MB's Garden Inn.
Deserts and beverages

MB's restaurant
Welcome in our restaurant, the heart of MB's Garden Inn here at Mactan Island. Enjoy the atmoshere and our heartly food at reasonable prices.
Basak Cagodoy Tavern
Older items shown as an example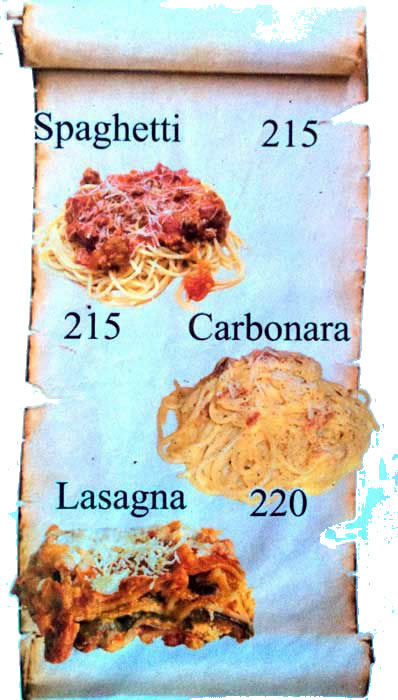 Pasta Spaghetti carbonara and lasagne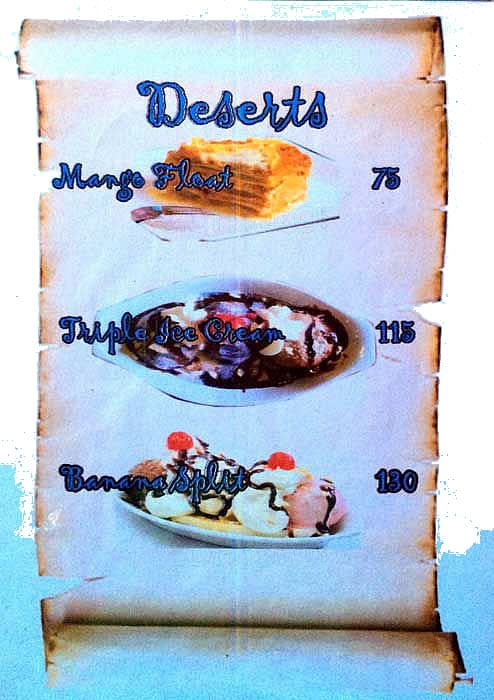 Deserts banana split
Sausages german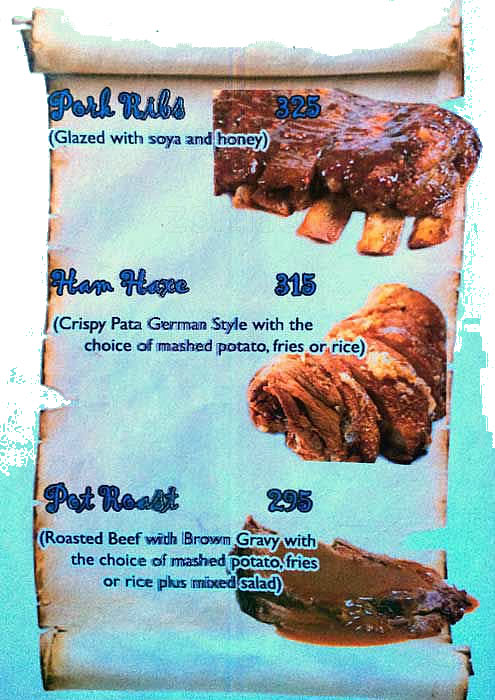 Pork ribs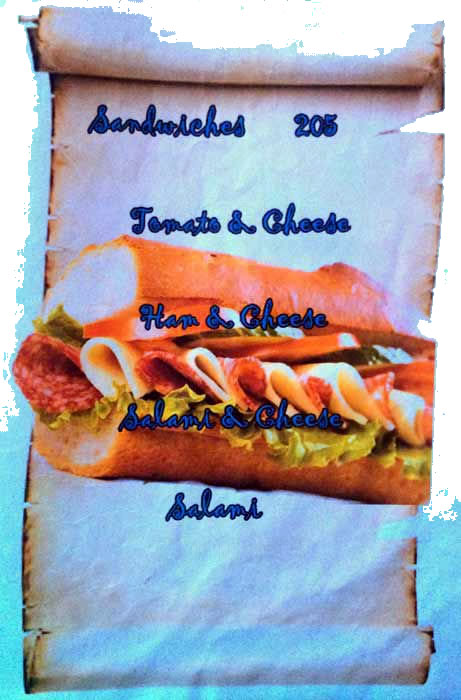 Sandwitches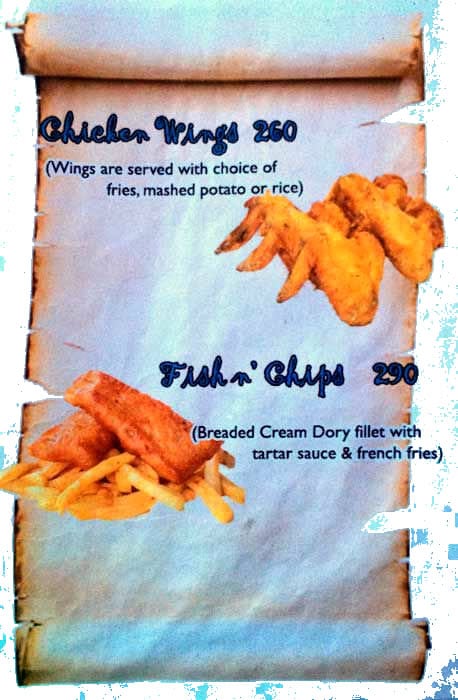 Chiken wings, fish and chips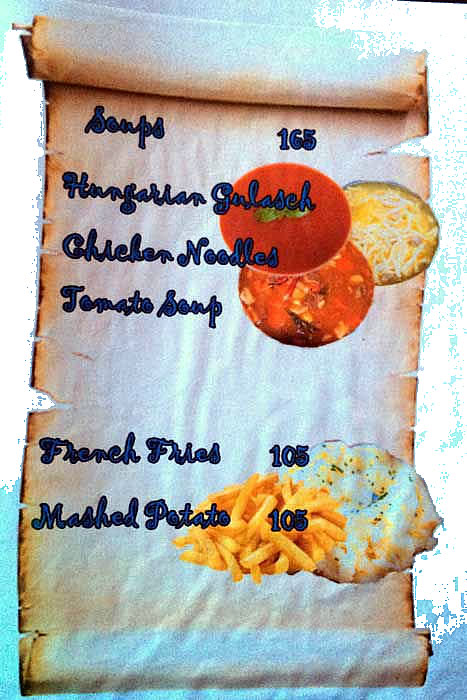 Soups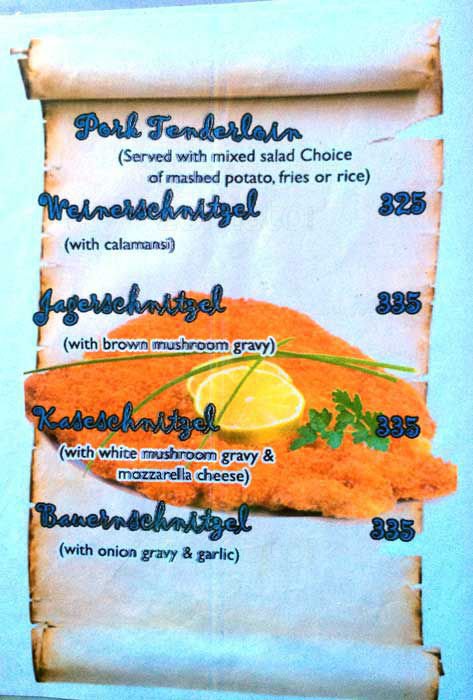 MENU PORK TENDERLOIN WIENERSCHNITZEL
MB'S MENU
Dig into our international quisine. Mexican, German, Italian and local filipino specialities. Big portions freshly and heartly served to your likings.
Hungarian Gulash stew
Salads
MB'S DAILY SPECIAL
 Vienna schnitzel - Pork tenderloin - Fresh garden salad
Our daily special as the name says, comes dayly with a special meal for just and only PHP 205. Some say its good for two, but bikers and some heavy boys gonna love it just for themselves.
MB'S ITALIAN MENU
Pizza, Spaghetti and other italian meals are prepared and freshly delivered from MB's Taverne which is just around the corner.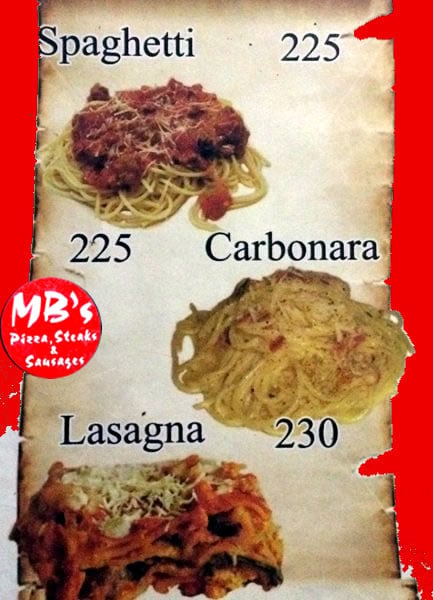 MB'S MENU SPAGHETTI LASAGNA CARBONARA
For your special occassions
MB's restaurant for your special occassions like Birthday, Weddingdays or simply a fun party for your family and friends. Contact us and ask for further information.
great meals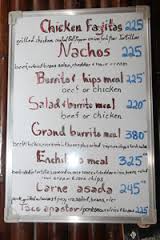 cheap drinks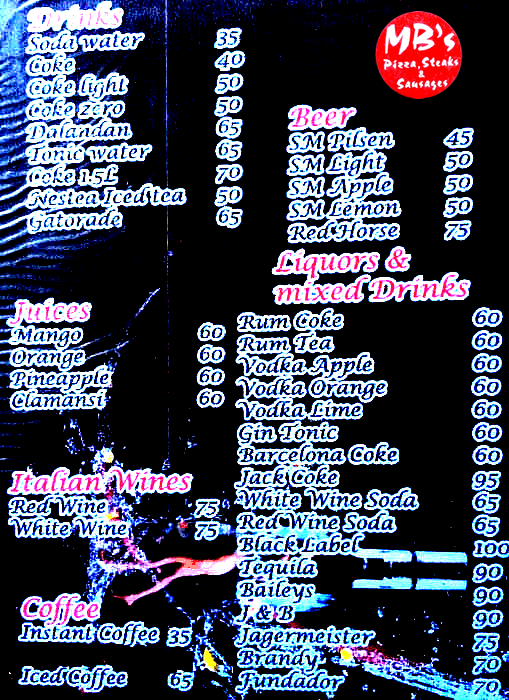 Coffee - Juices - Beer Italian Wines - Liquors Mixed drinks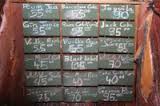 Special occassions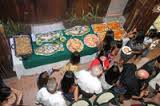 Party with friends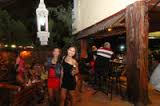 ------------------------
TRestaurant Tavern Pub Bar in Mactan Lapu-Lapu City of Cebu